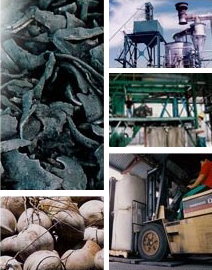 Premium A.C. Corporation employs a growing number of dedicated workers to maintain its commitment to quality. This includes a team of lab experts to match the company's state-of-the-art equipment and technology. Premium A.C. utilizes coconut shell as base for its products.

individually cater to the different needs of every client's liquid or vapor phase
applications including, but not limited to, water treatment, odor control, solvent recovery, decolorization and air purification.
We take credence in adhering to not only customer specifications and needs but also exacting internal standards of quality that are par with no less than international standards